Month 9 of the Great Shutdown is here, and we're especially disappointed that our favorite races of the year will not be allowed (due to county and state health orders).
But Brazen Turkeys can't be shut down that easily.  If going virtual will help keep the American tradition of running before feasting, especially with the little turkeys, then virtual it will be!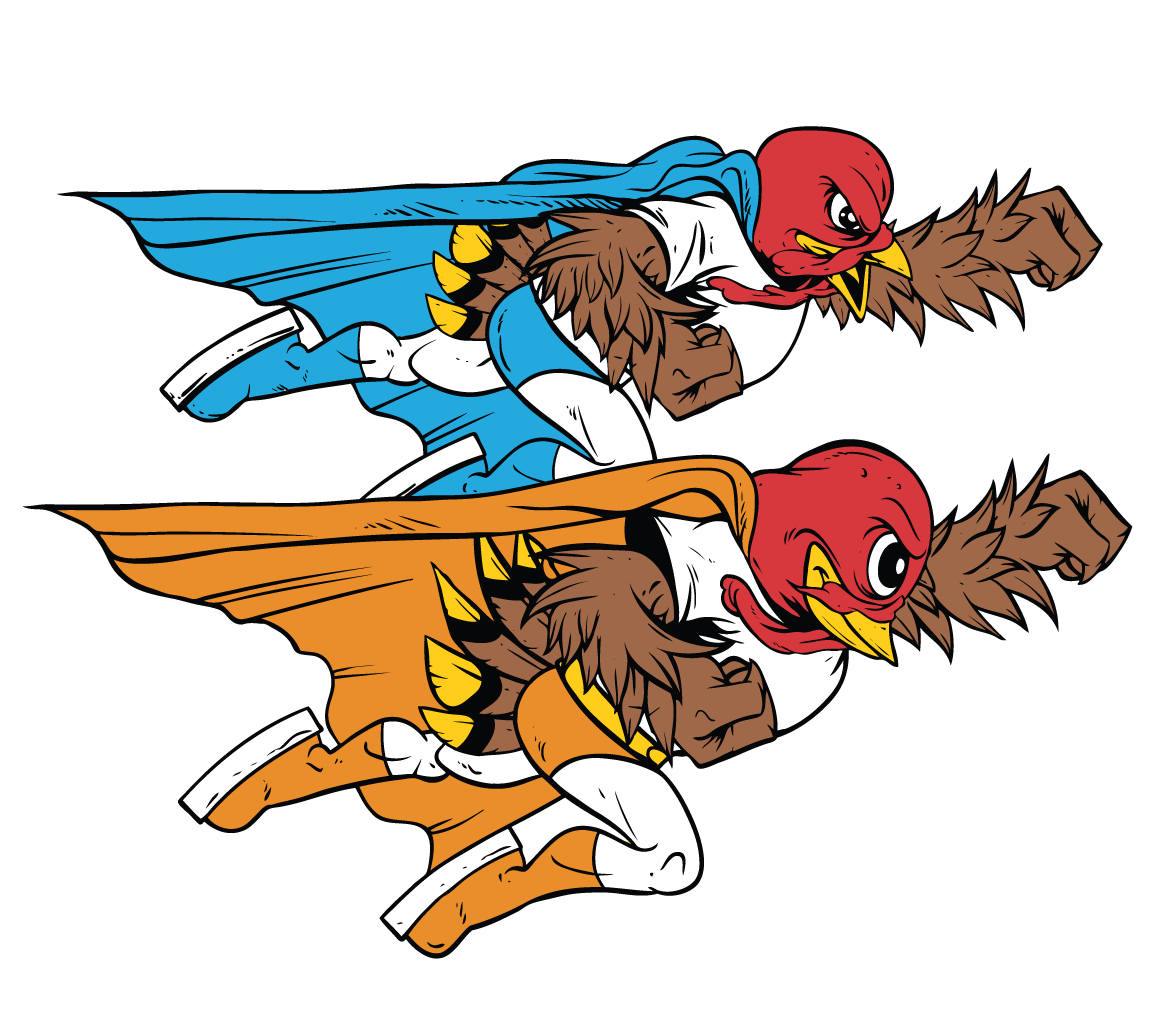 2020 TURKEY COMBO MEDAL DESIGN!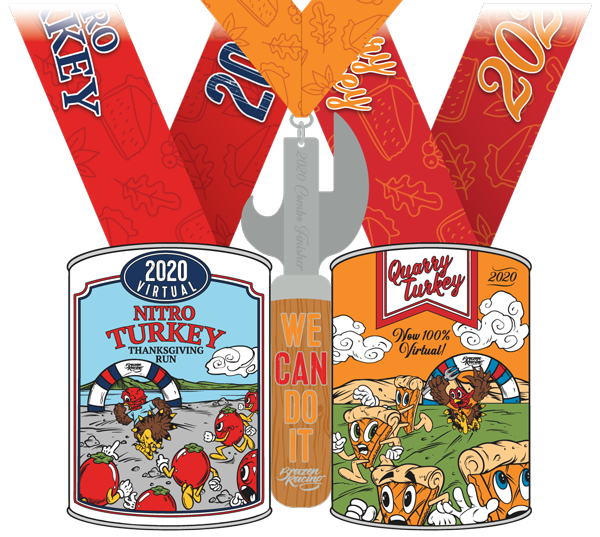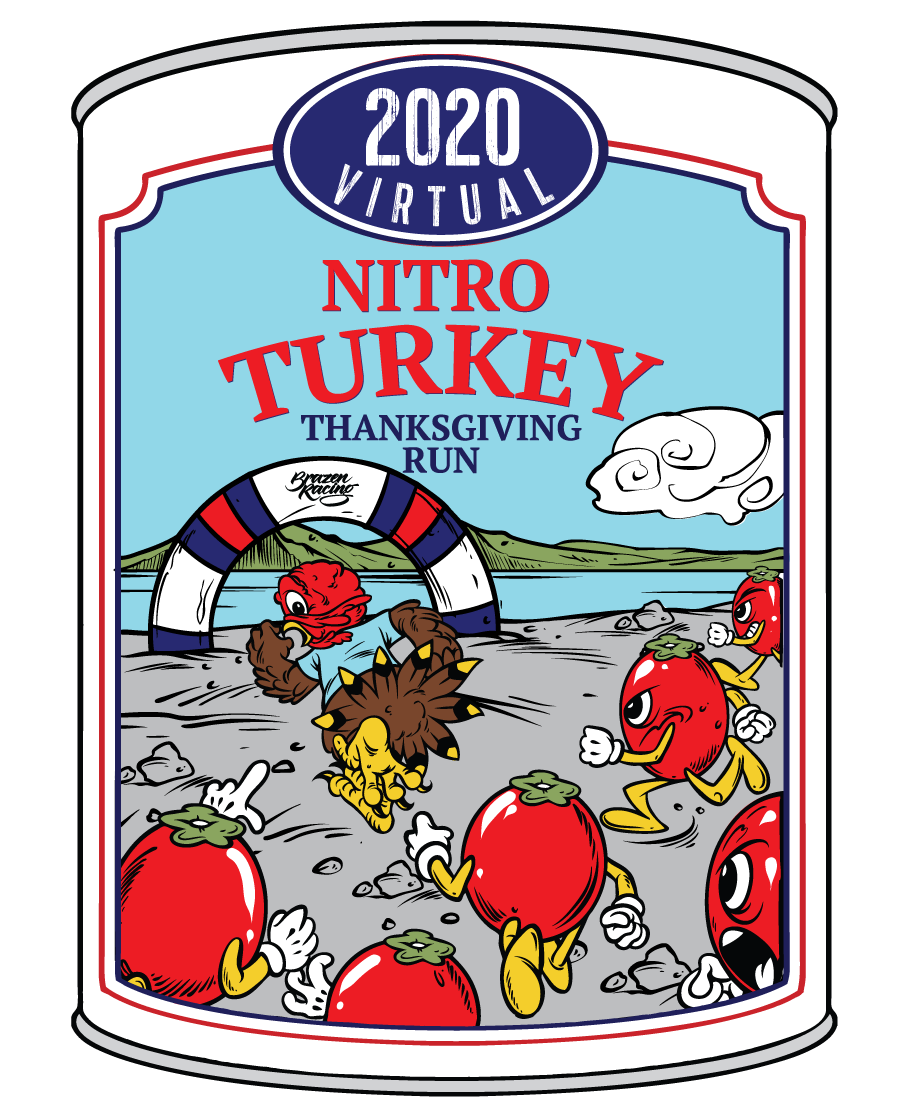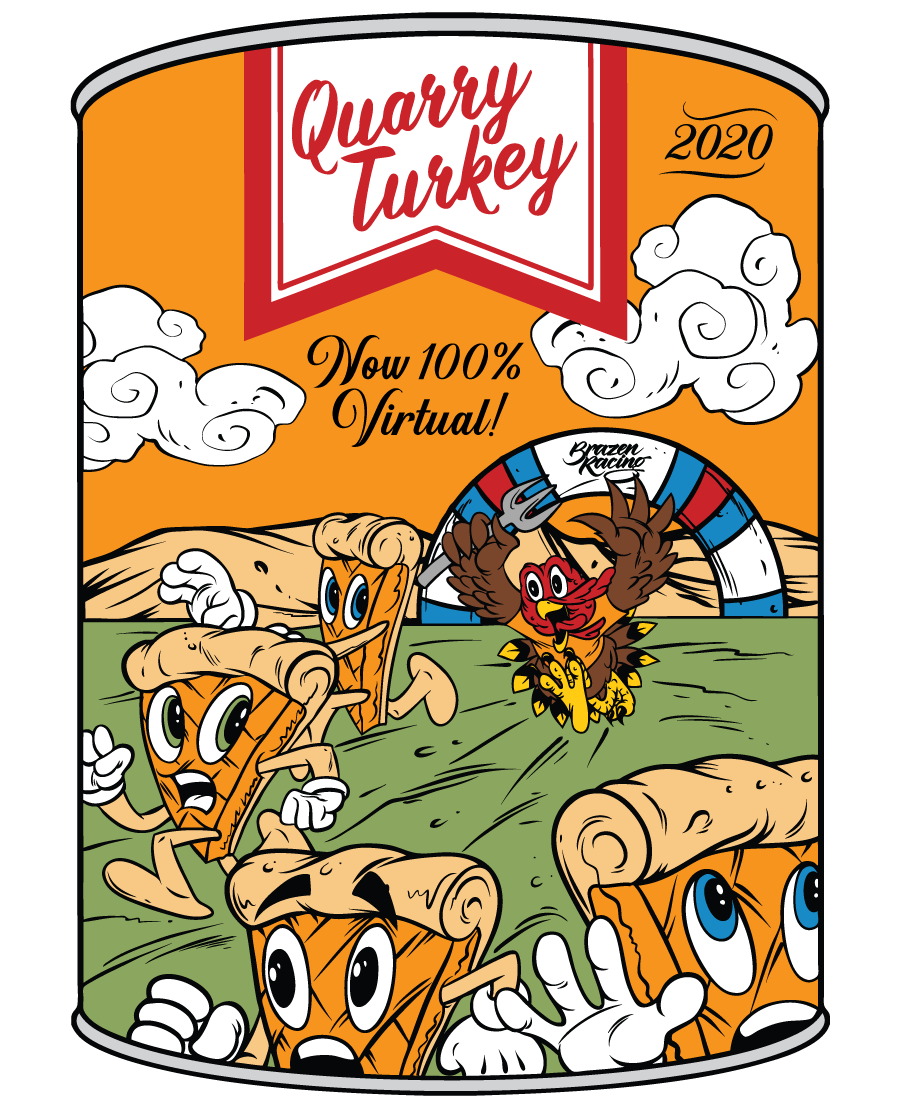 Until 2020 came along, we would have a couple thousand people run-party with us over Thanksgiving weekend.  Some would come for Nitro Turkey on Thursday morning.  Some would join us only at Quarry Turkey.
Both races will be available this year as a virtual option.
Participants sign up and commit to a 5K minimum.
Any time after 12:01 am (PST) on Thanksgiving Day, participants go out and do their run, walk or their activity.
The parks where we usually hold these events at will be open to the public and you can run at those or any location you choose, including on your treadmill.  You can even jump on the stationary bike, rowing machine or do whatever you like to do.  The important thing is to get active -- ideally with the whole family!
Once you are done, you will go to the results link and enter in your time.  Ran/exercised more than 5K?  Just enter your best time estimate for the 5K portion.  Like all of our Thanksgiving races, the virtual races are non-competitive, but posting your results make it official.
Want to share the joy of running and Thanksgiving?  Post up a picture and/or your run with #brazenturkeys!
In a short time, you will receive both your shirt and your medal in the mail.
If you are going to celebrate Thanksgiving weekend in true Brazen style, it means you:
Run on Thanksgiving morning.
Eat (during and after the run).
Keep the feasting and festivities going on Friday.
Get up early on Saturday morning and go run again.
Collect (this year via mail after the race) the shirts and medals for both races AND get the "middle medal" making the 2020 Turkey Combo medal, like shown from past years here.
Signing up for the Turkey Combo during registration will set you up for both virtual races and that extra medal.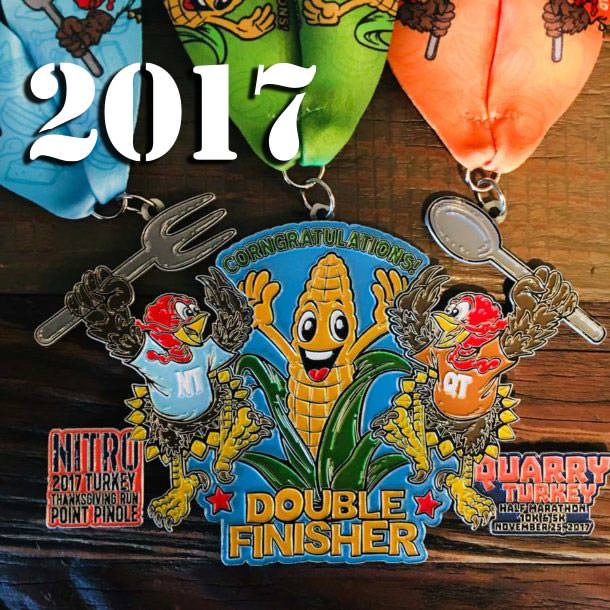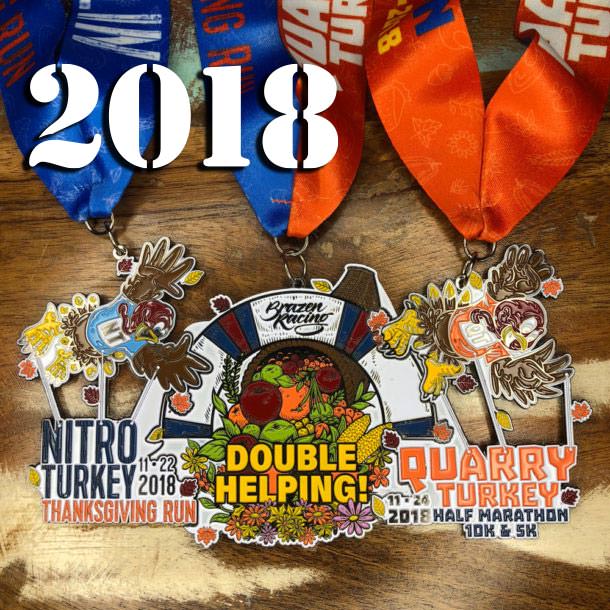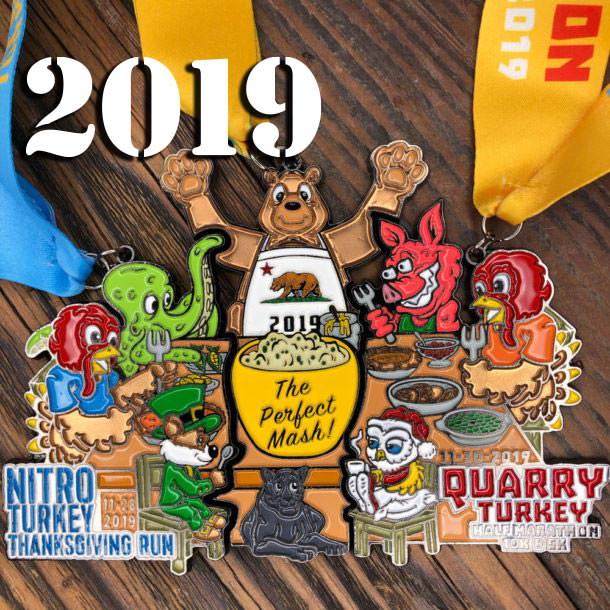 WHAT ABOUT LITTLE TURKEYS?
You get them to run, we'll get them the swag!  Thanksgiving races are our favorite races of the year and the Little Turkey Races are the favorite part of those races!
Participants registering for the virtual races will be able to let us know how many kids (10 and under) they will have participating with them and we will include the same Nitro (or Quarry) Little Turkeys Race medal which we would have had ready for them in person (along with a small goodie packet).

For 10+ years, the Brazen community comes through in a big way with donations to the food banks in the form of both food and cash.  We cannot collect the food directly this year, but we encourage everyone who can to donate.  With the economic impact that COVID-19 has had, we know this year those donations will probably be more needed than ever.  Adding on donations is not mandatory, but will be available in registration.