"It takes all the running you can do, to keep in the same place..."
The bad news: Lockdown: Year 2 has begun.  The good news: Brazen Racing is still here and we aren't going anywhere.
Things are slowly opening up in California and we are hoping to have in-person events going soon, but in the meanwhile we are continuing with our virtual events to both keep you moving and to help Brazen Racing going and as ready as possible when in-person endurance races are allowed.
What happens if Brazen Racing in-person events open up before this virtual event? 
We don't know when it will be or where our first in-person location will be, but anyone registered for a virtual event that hasn't yet taken place will be e-mailed and invited with an option to apply their virtual race credit and come run in-person as part of that official event.  The virtual event will also still take place as planned.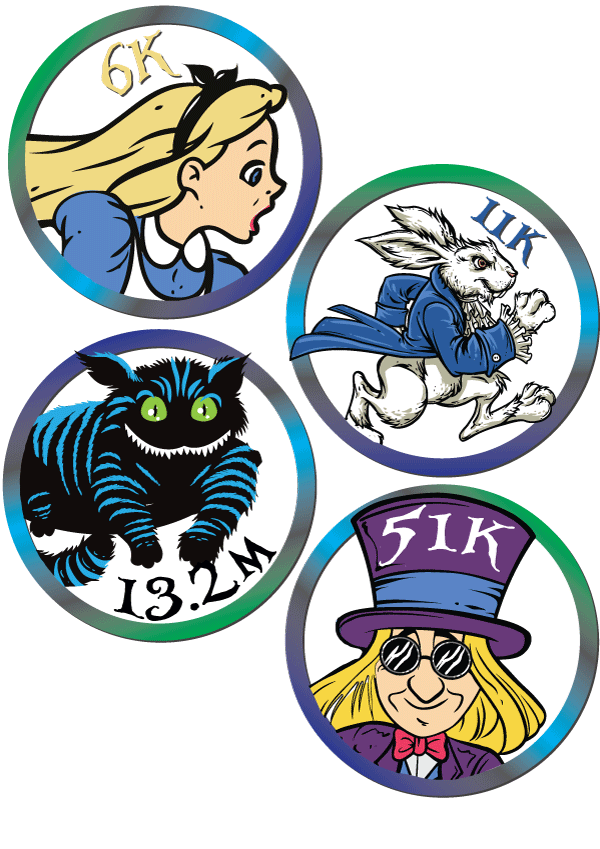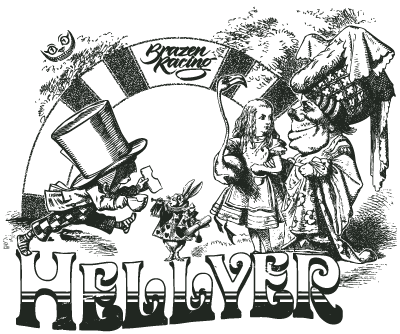 Our love of rabbits, the setting of the original race and perhaps the hallucination-inducing element of running has lead us to this strange theme.  But what doesn't change is that it's a chance to commit to running a distance, get out and train, get it done and (unless you want to keep it to yourself) share the joy with the community.
If you happen to want to dress up as a character from Alice in Wonderland (or, if Alice isn't your thing, maybe Night of the Lepus), we will be happy to receive and use your pictures!
Pick a distance you can run, cycle, row or do whatever exercise you decide on:
Alice 6K
White Rabbit 11K
Cheshire Cat 13.2 Half Marathon
Mad Hatter 51K (can be done at once or broken up into many runs to accumulate the mileage).
Starting on 4/3/2021 (and continuing through 4/25/2021), participants will get their miles done.
You can run wherever you like (including Hellyer park and along the Coyote Creek Parkway where the event normally takes place -- providing the parks are open then). You can even run on your treadmill or jump on the stationary bike, rowing machine, etc. The important thing is to make sure you get moving!
Once you are done, you will go to the results link and enter in your distance and time. Like all of our virtual races, the Hellyer event is non-competitive, but posting your results makes it official that you got it done.
Ready to share the joy? Post up a picture and/or your run info with #hellyer. And to see lots of others doing the same, join the Be Bold Be Brazen Facebook group.
After the event is over (towards the end of April), participants will be mailed their shirts and medals in the mail.