Little Turkeys Race Details
Children (10 and under) of race participants are invited to participate in our "Little Turkeys Race". This (approximately) 100 yard dash will be all the children against Quarry Turkey.
Little Turkeys Race start time: 7:40 am.
The Quarry Turkey likes to think he is fast, but he's still searching for the race where he doesn't come in last! All children participating will receive a special "Little Turkeys Race" medal.
Entry is free for all children accompanying race participants.
Quarry Turkey will also be available for visits and photos before and after the Little Turkeys Race.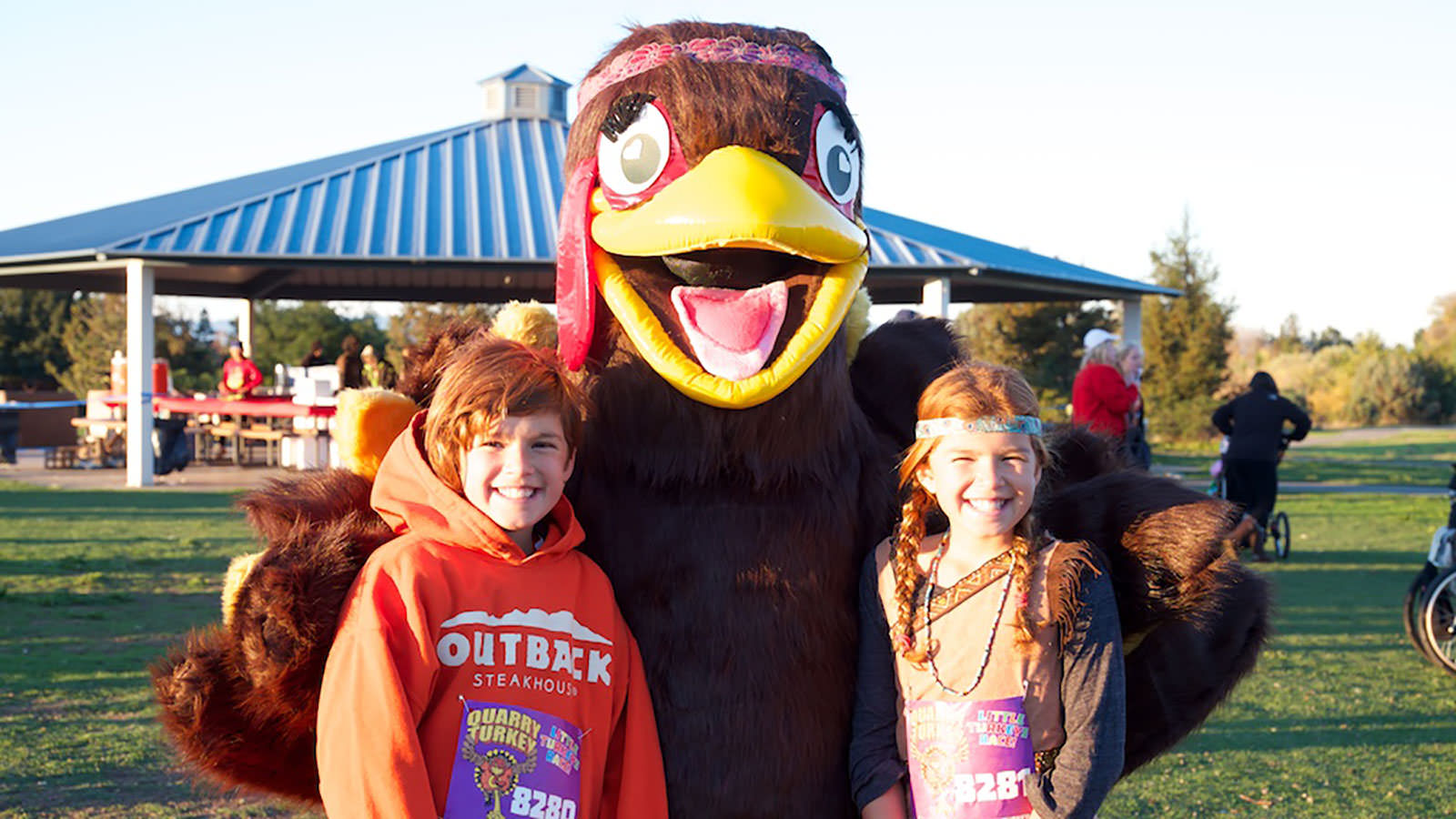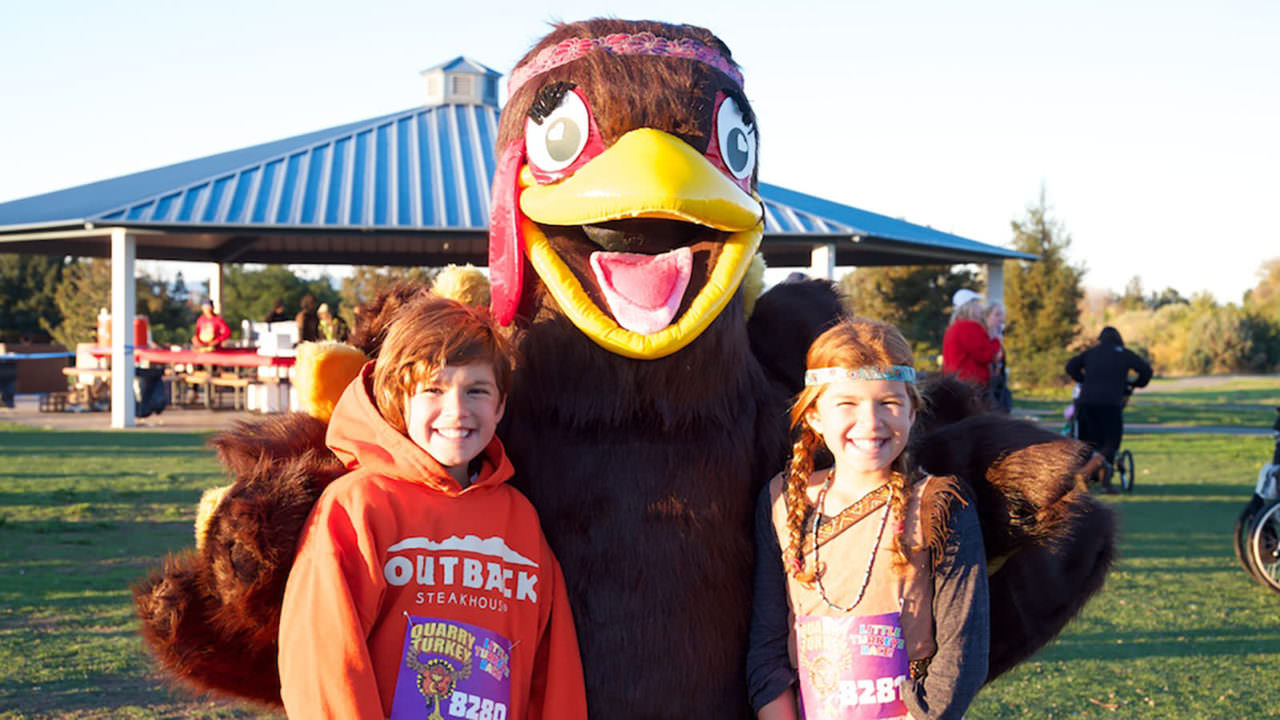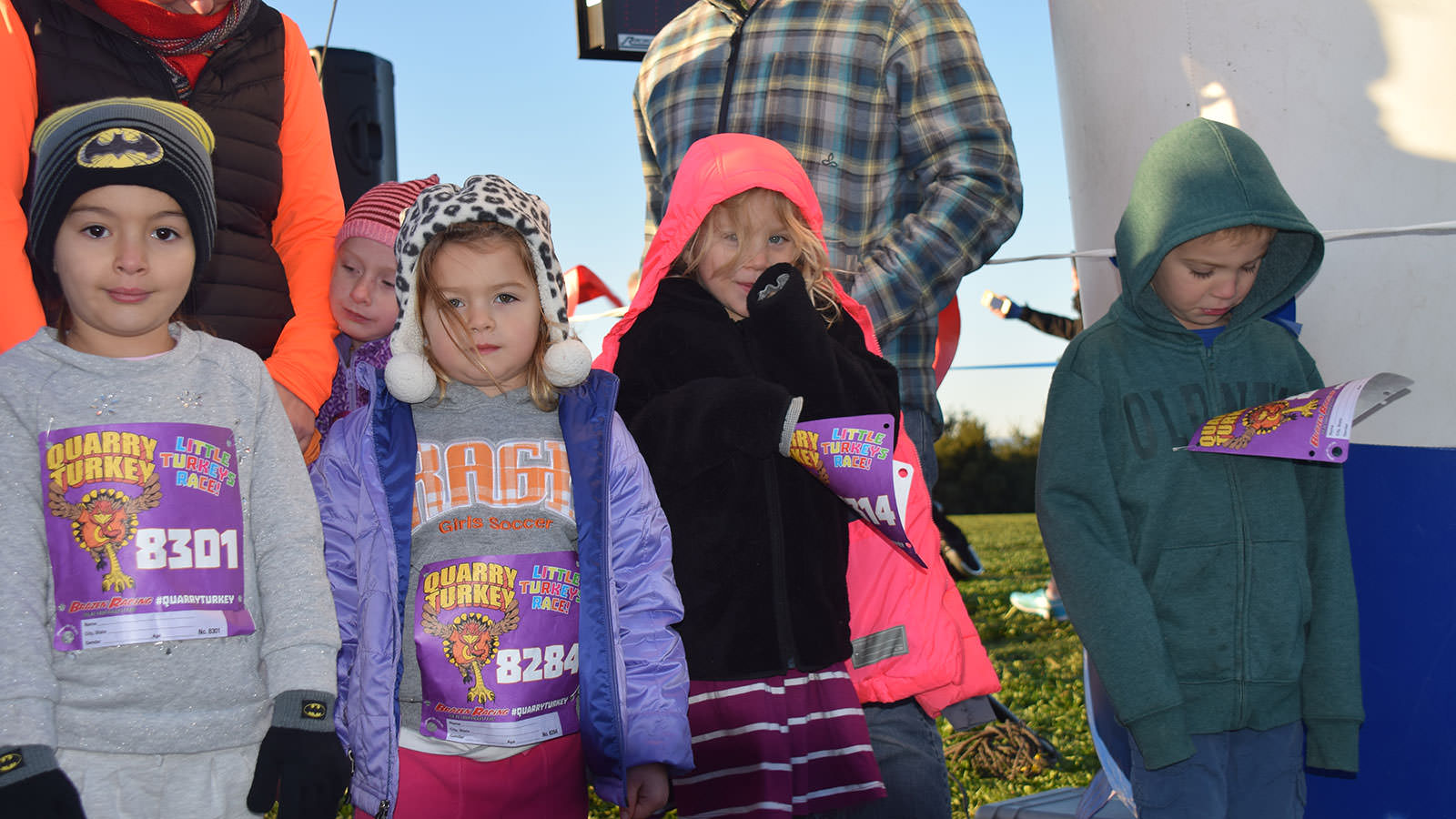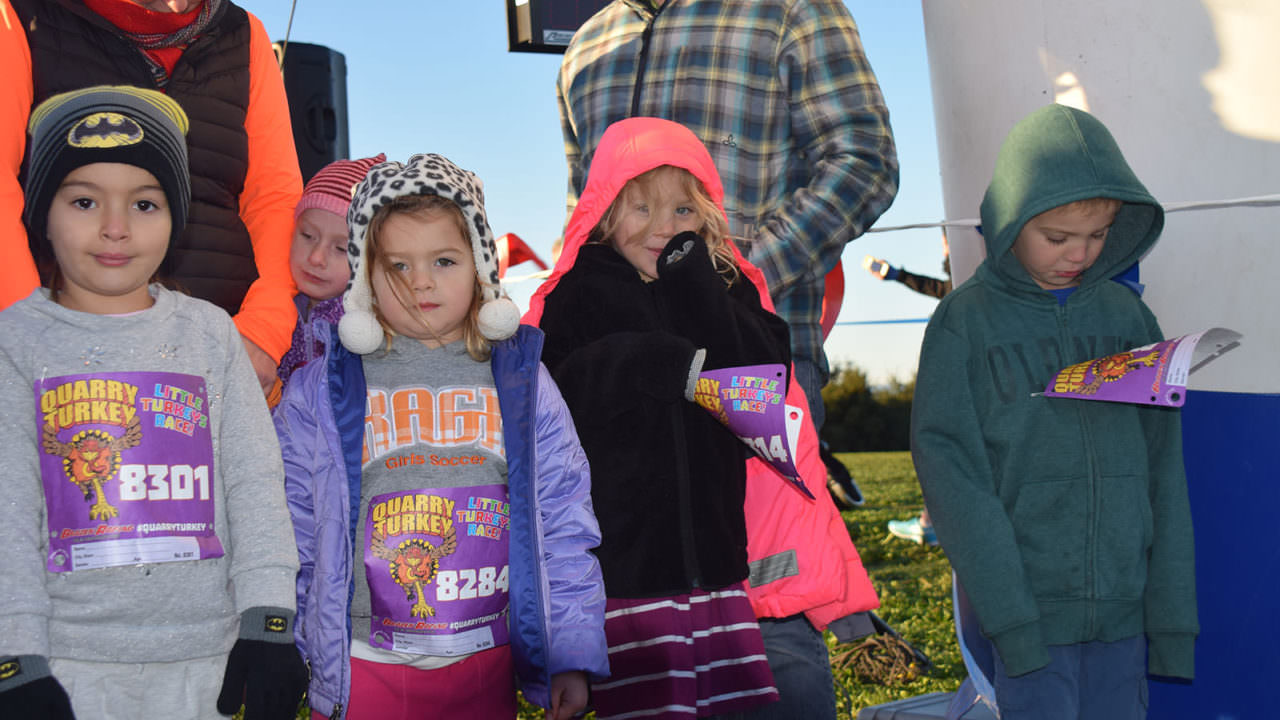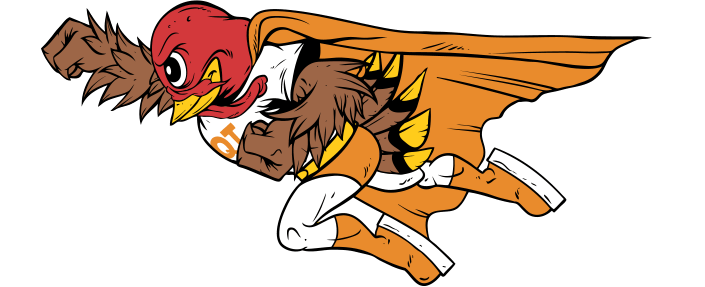 Thank you to our race sponsors, through their contributions, our sponsors help keep entry costs down and expose our runners their outstanding products and services. Learn more about becoming a sponsor.