*** This event has been cancelled due to COVID-related county restrictions.  All registrants have been e-mailed. ***
Discover the beauty of
Mount Diablo!
All courses are on trails. While there are some hills, this event, like all Brazen Racing runs, is very friendly to first-time trail runners and experienced runners alike. Depending on the weather, all distances may include mud and creek crossings!
Walkers/hikers are welcome in all distances.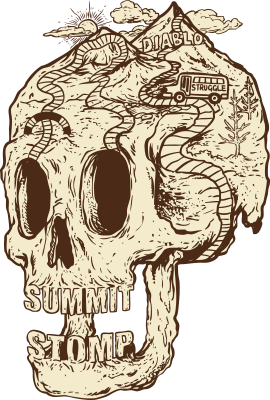 The Diablo Summit Stomp! is part of the Brazen Ultra Half Series. All half marathon runners are invited to participate.
The series consists of our toughest half marathons. Most measure at least a little (and sometimes more than just a little) longer than 13.1 miles. What really makes them "ultra", however, is the serious ascents and descents and variety of tough trails you have to run to finish them. While flat half marathons are always a challenge, these "ultra-half-marathons" take it to another level!