WE ARE 100% SOLD OUT FOR THE HALF MARATHON, 10K AND 5K! 
SORRY, RACE DAY REGISTRATION WILL NOT BE AVAILABLE FOR THIS EVENT.  
IT'S NEVER TOO SOON TO SIGN UP EARLY FOR OUR OTHER 2019 EVENTS.
START 2019 THE RIGHT WAY!
The sun is rising on Tuesday morning, January 1st, the first day of 2019. Where should you be? Hitting the trails of Lake Chabot, of course!
Join us at Lake Chabot in Castro Valley for the scenic and invigorating 5K, 10K or half marathon.
Better yet, make sure you run at the Brazen New Year's Eve race and then you can start 2018 with the highly coveted New Year Mega Medal!
Take it even one step higher by running both half marathons (one on 12/30 and one on 1/1) and then brag to your friends: "It took me two years to finish that marathon!"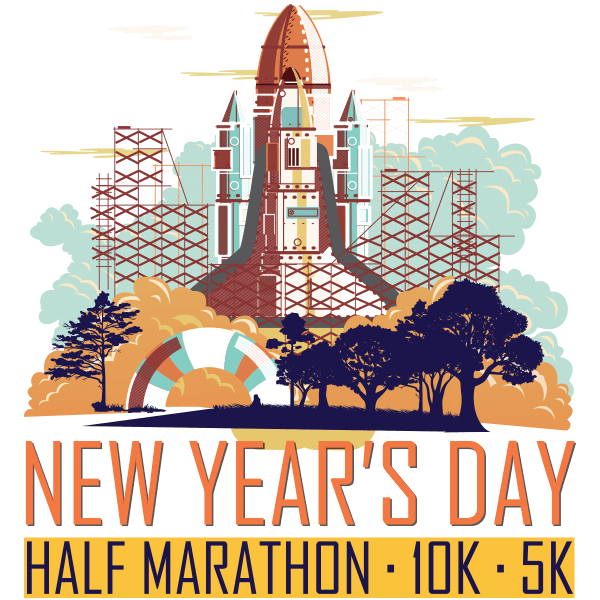 Start 2019 by crushing resolutions on day 1!
Our New Year's Day race is part of the Brazen Ultra Half Series. All half marathon runners are invited to participate.
The series consists of our toughest half marathons. Most measure at least a little (and sometime more than just a little) longer than 13.1 miles. What really makes them "ultra", however is the serious ascents and descents and variety of tough trails you have to run to finish them. While flat half marathons are always a challenge, these "ultra-half-marathons" take it to another level!