Update (3/11/2020, 4:10pm): We just received notice from the East Bay Parks that this event has been canceled.  Details here.
Update (3/11/2020): As of this morning, we have confirmed that our permit is still approved for this trail running event.  If there are any updates on the status of the event, we will post them immediately and e-mail all participants.
Our latest message from the East Bay Regional Parks District: "The EBRPD is proactively monitoring information from local, state and federal health agencies about the Coronavirus (COVID-19). EBRPD has implemented health and safety protocols which adhere to the Center for Disease Control's (CDC) recommendations of everyday preventive actions as well as thorough procedures for facility cleaning and sanitizing. As of now, EBRPD is proceeding with reservations until otherwise directed by applicable public health and/or public safety agencies."
We are offering the virtual race option to anyone who would rather do that.  If you are taking that option, please e-mail and let us know and we will get that out ASAP.  With this option, you will receive your race materials in the mail and do your run at your choice of venue and time.
Our race cancellation policy can be found here.
For those coming to the race, you will see a focus on single-serve items at aid stations and at the finish line.  Refill of water bottles and cups will be done by volunteers with gloves and hand sanitizer will be out and available to all runners, should anyone wish to use that.  There will be no shared scoops, tongs or similar items.  This may slightly limit the number of options available to runners.  If there is any item you can't possibly run without, you'll want to make sure you are carrying that with you.
We would expect that everyone is already aware of the best practices, but these are the recommendations local health officials have asked us to remind event participants of:
If you are feeling ill, do not come to the event.
Wash hands often with soap and water for at least 20 seconds. If soap and water are not available, alcohol-based hand sanitizer can be used.
Avoid close contact with other people, including handshakes.
Avoid touching your eyes, nose, and mouth.
Cover any cough or sneeze with a tissue - if available - or into the elbow.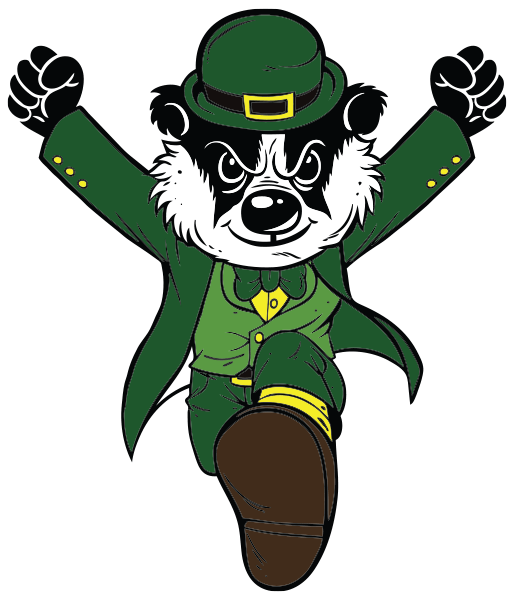 RUN BADGER COVE ON MARCH 14, 2020
Learn more about the Badger Cove Half Marathon, 10K, and 5K race in the sections below.
Badger Cove is part of the Brazen Ultra Half Series. All half marathon runners are invited to participate
The series consists of our toughest half marathons. Most measure at least a little (and sometime more than just a little) longer than 13.1 miles. What really makes them "ultra", however is the serious ascents and descents and variety of tough trails you have to run to finish them. While flat half marathons are always a challenge, these "ultra-half-marathons" take it to another level!