Run for the Pot o' Gold on March 14, 2020!
Bringing the luck of the Irish and poking its head out just in time for Saint Patrick's Day, it's the Brazen Leprebadger! Part badger, part leprechaun, he hoards the treasures of these emerald hills! Come get your share of the treasure.
All runners will receive custom finisher medals and t-shirts.
All races will be professionally timed with electronic chip timing.
Hikers/walkers are welcome.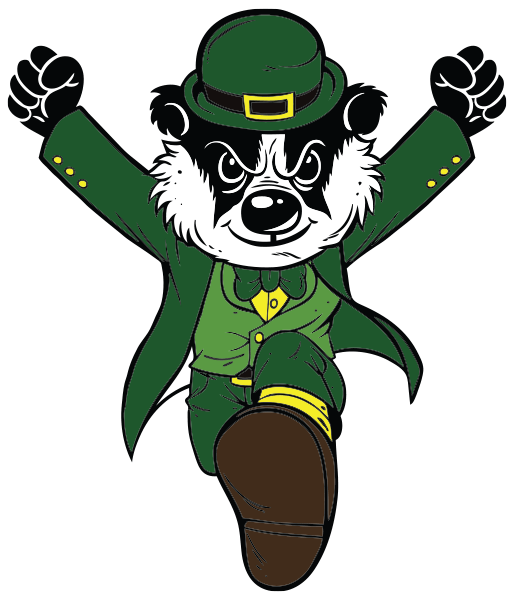 RUN BADGER COVE ON MARCH 14, 2020
Learn more about the Badger Cove Half Marathon, 10K, and 5K race in the sections below.
Badger Cove is part of the Brazen Ultra Half Series. All half marathon runners are invited to participate
The series consists of our toughest half marathons. Most measure at least a little (and sometime more than just a little) longer than 13.1 miles. What really makes them "ultra", however is the serious ascents and descents and variety of tough trails you have to run to finish them. While flat half marathons are always a challenge, these "ultra-half-marathons" take it to another level!
Thank you to our race sponsors, through their contributions, our sponsors help keep entry costs down and expose our runners their outstanding products and services. Learn more about becoming a sponsor.