Double your running pleasure and accomplishment with a second bayside run just two weeks later!
The Breeze to Victory (B2V) Double includes two races along the bay and one "mega medal" composed of the finisher medal from each with the special middle medal only for those completing both races.
Race #1 is the Bay Breeze Half Marathon/10K/5K, a Valentine's weekend classic, starting at the San Leandro Marina.
Race #2 is the Victory Half Marathon/10K/5K
No special registration is needed. Runners may participate in any race category at either race.
What will the 2019 mega-medal look like? That's top secret for now, but you can see last year's below!
2018 Bay to Victory Mega Medal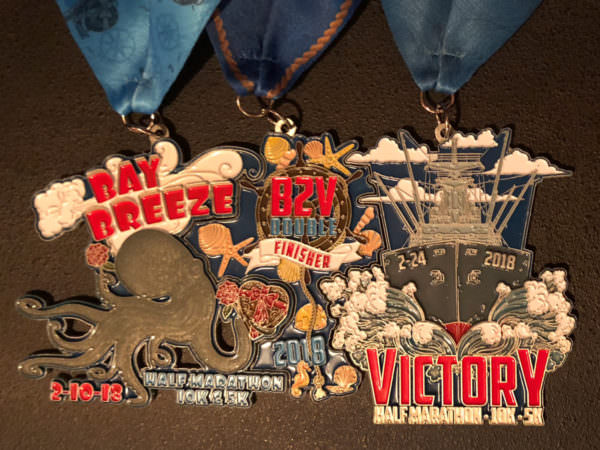 2017 Bay to Victory Mega Medal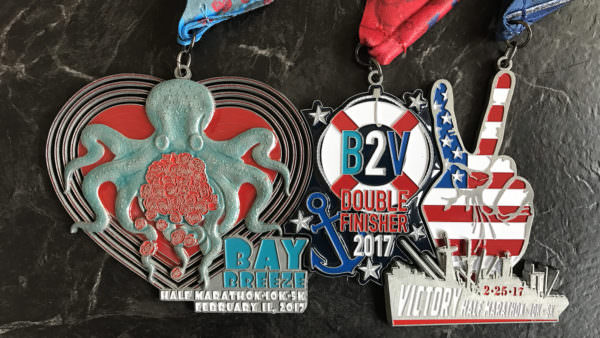 2016 Bay to Victory Mega Medal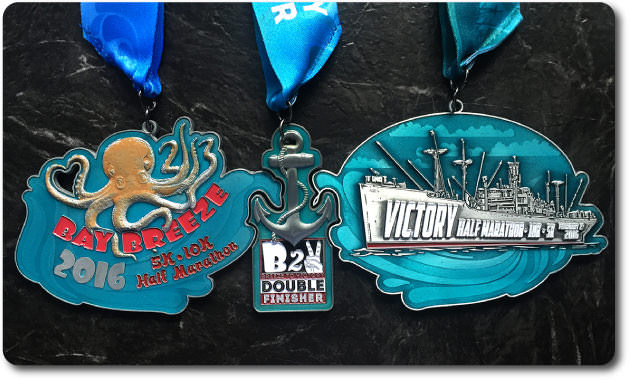 REGISTER TO RUN
Join us for a scenic/romantic 5K, 10K or half marathon by the bay!