The start and finish area will be at the San Leandro Marina Park.
There does not seem to be an official address posted at the park, but the best address we have found for this is 14001 Monarch Bay Drive, San Leandro, CA 94577. We recommend checking a map to be sure you are going to the right place.
View Larger Map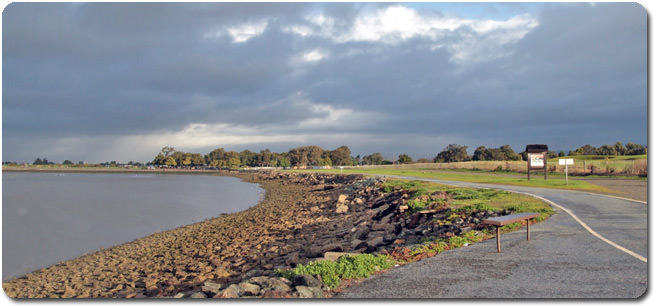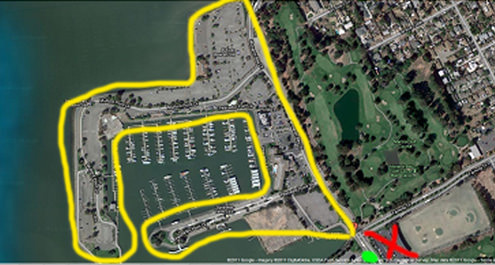 PARKING
Please do not park in the parking lot of the golf course across the street! They will tow your car. There are a couple of lots next to the park and there is some street parking. Parking is limited, however, so please carpool if possible.
There are two very small lots close to the start/finish area. There is also a lot of public parking in the area circled in yellow in the below picture. Do not park in the golf course lots or in spots reserved for boats and please pay attention to all signage to avoid any other "no-parking" zones.
Green dot is close to where the race starts. Red X is part of golf parking.
REGISTER TO RUN
Join us for a scenic/romantic 5K, 10K or half marathon by the bay!
Thank you to our race sponsors, through their contributions, our sponsors help keep entry costs down and expose our runners their outstanding products and services. Learn more about becoming a sponsor.