Welcome to our new website and our blog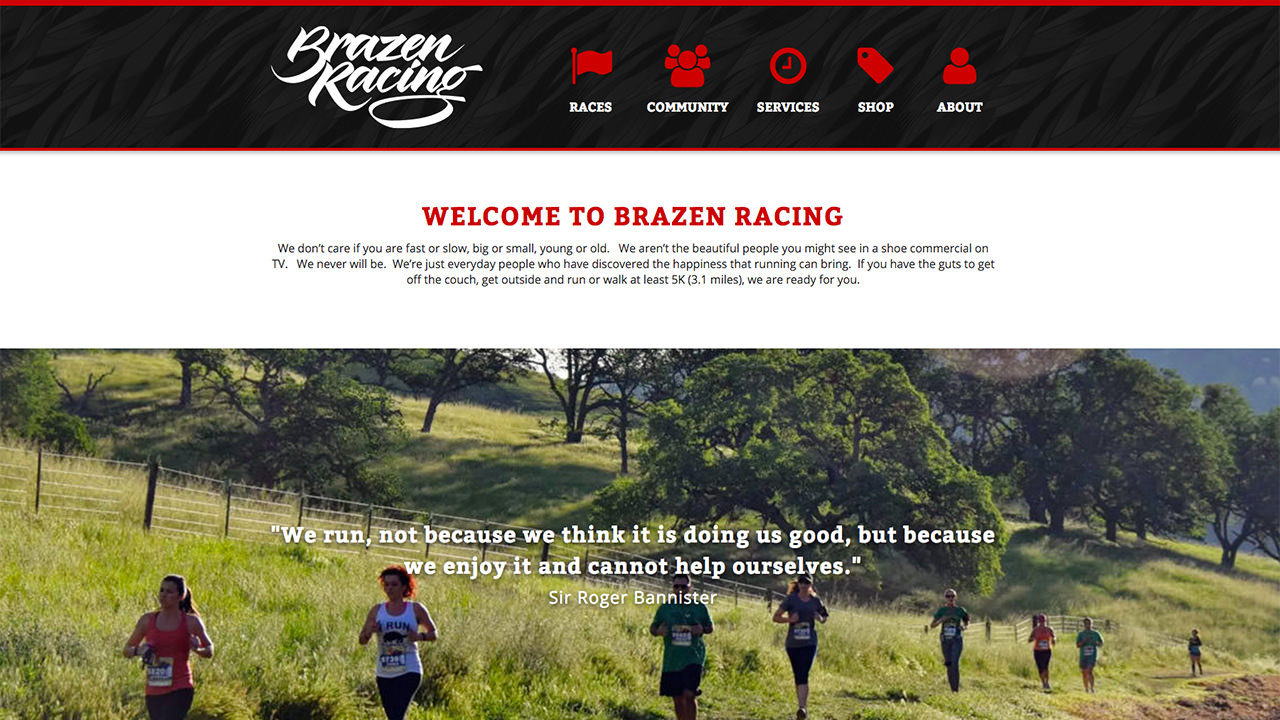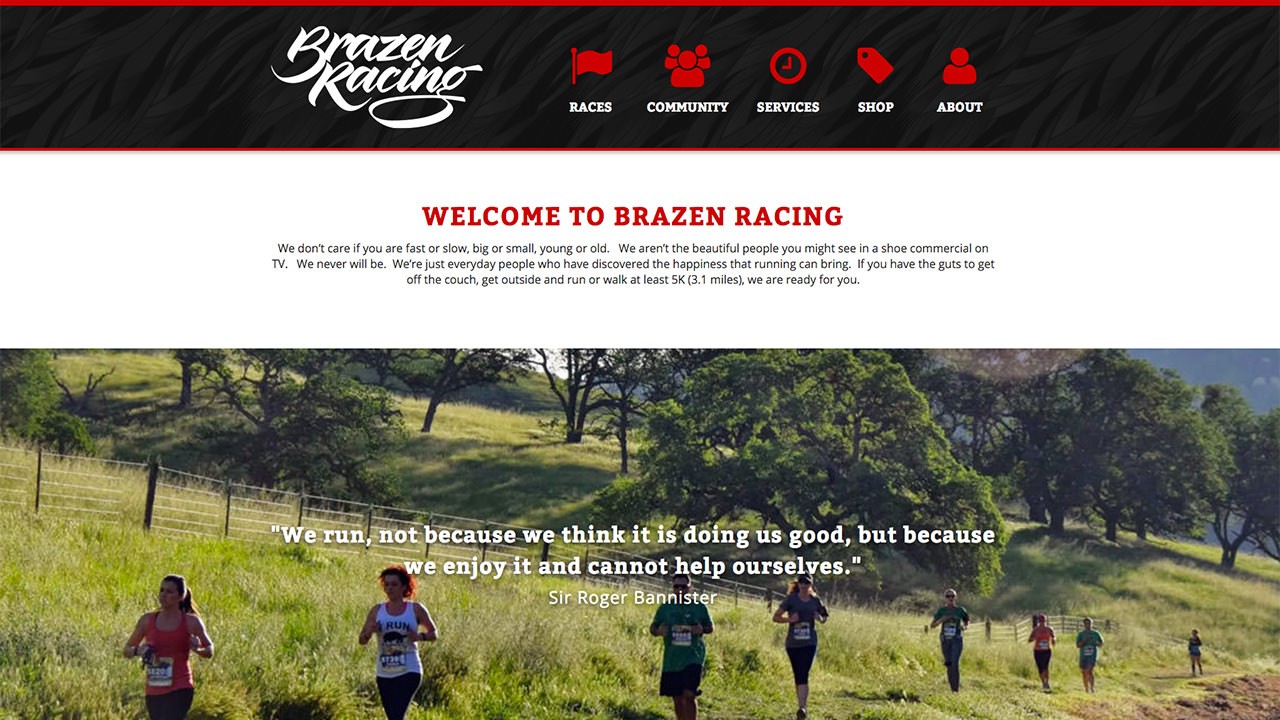 In 2008 we created our first Brazen Racing website. Working with no budget or experience putting anything online, we did the best we could and figured the site we created would serve as a stopgap and that we would get our "real website" made soon after.
"Soon" turned out to be over seven years! What happened? 140+ races, a ton of experience and hundreds of new friends.
We are happy to be able to finally present the website to you and be able to include never-before-seen things, like our "Meet the Streakers" section, the "Ageless Wonders" and even an online store coming soon – and we don't mean "7-year soon" this time!
The most important thing about Brazen Racing has never been the locations, the courses, the shirts, the medals or even the post-race ice cream. It always has been and always will be about the people.
The perfect Brazen website will never be achieved, but we hope that our website will always display the community we are so proud of and express our love for everyone who comes out to the races and makes them such a fun place to be.
We hope you find the new website useful and look forward to your feedback and suggestions for subjects you would like to see discussed in our blog!
Love,
Sam, Jasmin and the Brazen Racing Crew